Injection mold design and final product housing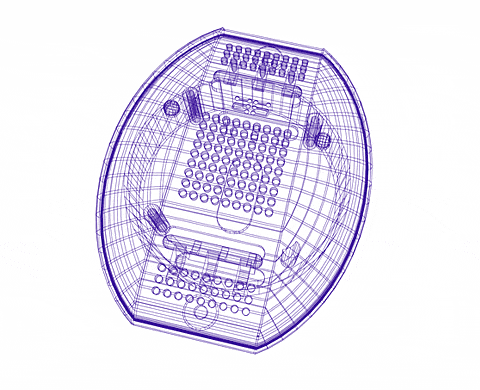 Congratulations! Your propane detectors have received an award of excellence for consumer electronics from the Electronics Manufacturer's Association. This is exactly the type of innovative product development that we need to foster.
EMABC
OK. We admit we've stretched the definition of packaging to include these electronics housing designs, but we just had to mention them.
Challenge
To design injection-moulded housings for Electro Systems' 3 propane detector models. The housings had to use simple 2-part moulds and incorporate current switch technology and function displays.
Solution
For all 3 models, we designed simple 2-cavity moulds. The eliptical design shown in wire-frame on the left, held all the elctronics in the top half of the housing and snapped onto the bottom half concealing the installation screws and wiring connections.

The other 2 models, like this one, used universal symbols on the back-lit LCDs and membrane switch keypads, which eliminated multi-language SKUs.
Result
This unique design received an Award of Excelence for Consumer Electronics from the Electronics Manufacturer's Association. Simplicity of installation and clear operating instructions have delighted dealers by eliminating their customer support for these products.