Clamshell and blister card retail packaging showcase products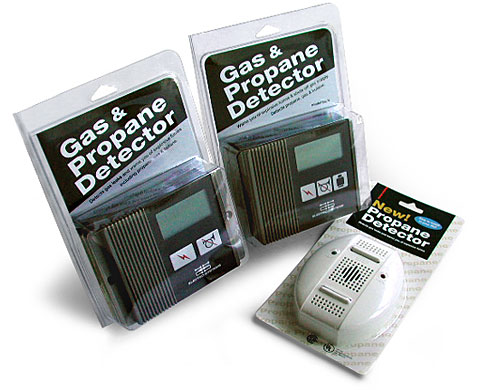 We see installation instructions for so many products that make no sense at all. You guys obviously made a point of checking that someone with no technical experience could follow your drill, connect the power and have these things work properly the first time through. It's cut our customer support for your units down to nothing.
Gary Peden, Dealer, Peden RV
Challenge
To design an economical package that protected the electronics during shipping and required a minimum number of separate components. The package also had to show the distinctive product design — a significant point of difference for customers.
Solution
The ubiquitous clam shell and blister card proved to be the most economical way to show the entire product at the retail level and protect them during shipping. We chose PET plastic — the same material used for plastic soft drink bottles that is frequently recycled into items like your fleece jacket.
The consolidated installation and operation instructions, along with warranty information, fit on one side of the backing card, which eliminated a separate installation sheet or booklet, minimizing the amount of packaging.
The step-by-step instructions, reinforced the simple installation and ease of use that distinguish these products from competitive brands.
Result
The combination of good product design and thoughtful packaging help distinguish these products in a sea of low-priced — and frequently low quality — competitive brands. This level of design has been the catalyst for enquiries from manufacturers such as Airstream Caravans.