Interactive DRM draws huge response rate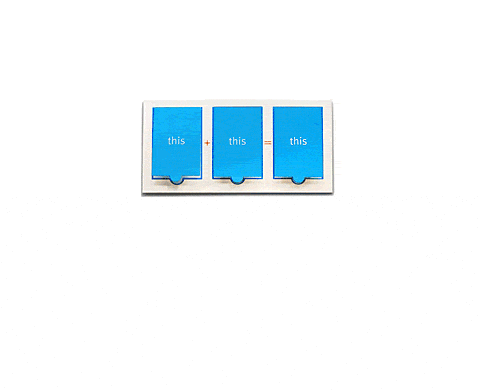 Challenge
Johnson & Johnson wanted a Direct Response Marketing (DRM) piece for their OneTouch UltraSmart® blood glucose meter. The DRM piece needed to clearly communicate the ease of use and advanced features such as storing glucose results with date, time and meal time; create charts and graphs and keep track of your insulin dosing. The DRM offer was a free meter which could be obtained by redeming the offer coupon at your local drugstore.
Solution
Any good DRM has some level of interactivity and mystery to get it to first base — having you open it rather than tossing it out. We used 3 perforated pull tabs that teased you with "this + this = this". They opened to reveal the iconic photographs — the first of which was a mythical generic meter, created in Photoshop. Combine that with some higher-level brain functions and you have the OneTouch UltraSmart. As the copy reads, "Finally, a meter that thinks for itself…"
Next, the offer — "Introducing OneTouch UltraSmart — your now an NO CHARGE." followed by some concise product benefits; a URL to test drive it on-line and the redemable coupon for your UltraSmart meter with a US $99.99 value.