Premium package matches product quality but prints conventionally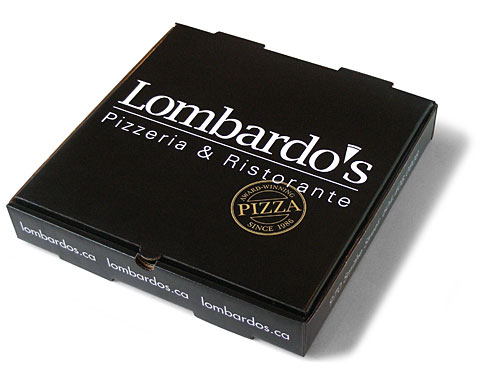 Challenge
Design a pizza box worthy of Lombardo's traditional oven-baked award-winning pizza.
Solution
We pushed the quality control envelope for the flexographic printing process used on pizza boxes. The solid black background is a double hit of black to make it as rich as possible. The seal is printed in metalic gold and the entire print area is sealed with a flood-coat varnish. The end result is the best looking pizza box this side of New York city!