Logo evokes CP Hotel branding & Canadian lodges of the 50s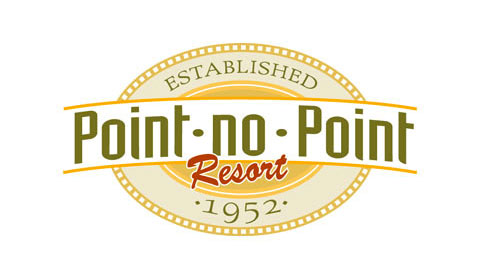 Challenge
Point no Point Resort, established in 1952, is located on the rugged southwest coast of Vancouver Island. This great location looks across Georgia Strait to Cape Flattery and the open Pacific beyond. The 25 cabins range from rustic to luxurious — each with private ocean views and fireplaces; some with hot tubs on decks overlooking the crashing surf. Our challenge was to design a logo that conveyed the right character for this distinctive westcoast resort.
Solution
Inspired by the classic Canadian Pacific Hotel branding of the 1930s, we used a combination of bold, san-serif and script fonts for this identity. The muted colours are slightly reminiscent of the nostalgic Canadian lodges of the 1950s. The result is an identity with just enough contemporary spin that you're not so sure it hasn't been there since it's inception in 1952.