UBC alumni fundraiser wins Gold Award for Best DRM Brochure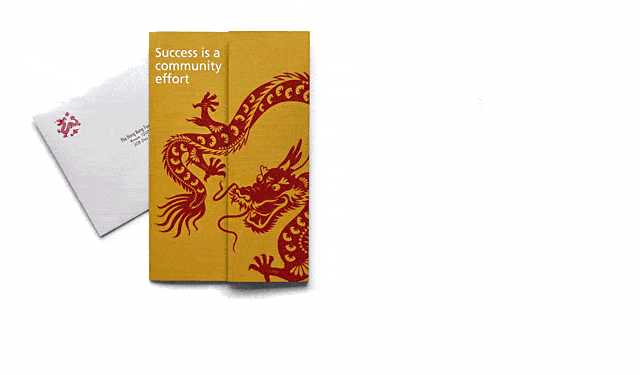 Challenge
Solicit UBC alumni living in Hong Kong, Taiwan and surrounding areas to donate to the Annual Giving program.
Solution
2012 was the year of the dragon and the longer the dragon, the more luck it brings. We prepared a dragon illustration that was a complete image when folded, and expanded to fill the open format for this DRM fund raiser. The inside spread profiled 3 UBC alumini that are now celebrities in Chinese business and media.
Results
Campaign Results: 77% increase in donors over the previous year, which had been the most successful campaign to date.
This campaign was highly successful across a number of criteria: raising money, attracting undesignated funds, developing effective strategies for targeting these communities, attracting new donors, and establishing new processes for international campaigns.
Award: This campaign won a Gold Award for Best Brochure, Newsletter or Flyer from the Canadian Council for the Advancement of Education.