UBC alumni fundraiser wins International ECHO Award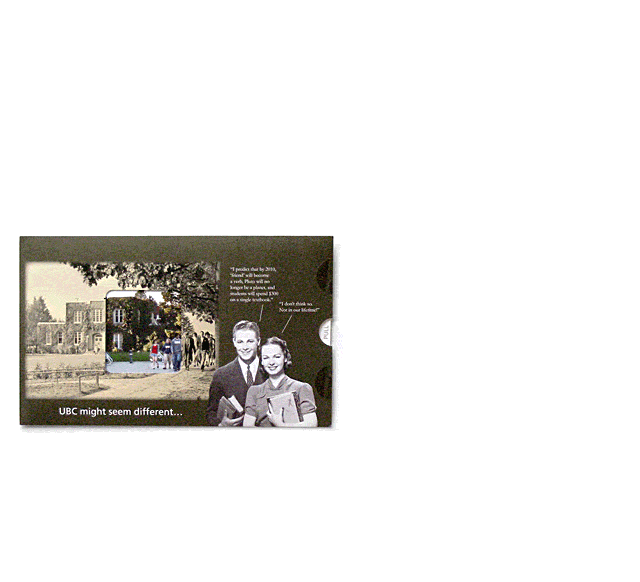 Challenge
Design a Direct Response Marketing (DRM) mailer targeted to non-responders — the prospect list of potential donors that had been previously contacted with a request to donate. The target group included alumni from all faculties and every decade.
Solution
The outer wrap's archival campus photo's die-cut window revealed a current campus photo from the same vantage point. Students in both photos appeared to be talking to each other. This cross-generational connection was further reinforced with the then and now couples photos. Dialogue text captions reinforced the idea that students have always needed financial aid to complete their educations.
Award: This campaign won a prestigious International ECHO Leader award. Every year, over 1,000 entries from around the world are submitted to ECHO. Participating judges are from cities across the United States, as well as from UK, Brazil, Sweden, Spain, Italy, Belgium, Denmark, Scotland, Finland, Norway, Portugal, Hungary, Australia, New Zealand and Malaysia.