Good press pays dividends to neighbourhood merchants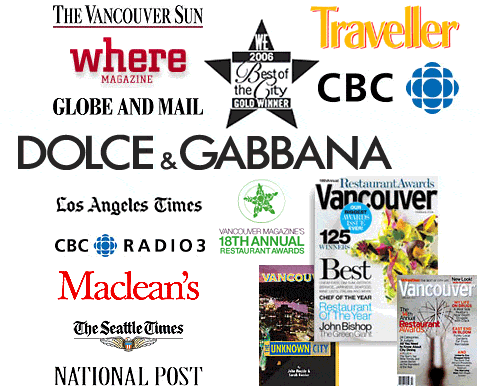 Great reply to Potvin's meandering look at the Drive last week. It was excellent. Thanks for speaking up for us.
Patti Lombardo, Lombardo's Pizzeria and Ristorante
Challenge
There's a lot of sensational, bad news in the media. In the absence of good press, that's what fills the void. Our challenge was to keep the scales tipped with good press and to position our neighbourhood as the unique, vibrant, culturally diverse urban village that it is — Vancouver's Expressive Edge!
Solution
Ian McSorley chaired and co-chaired the marketing committee of the Commercial Drive Business Society from 2000 - 2013. During that time, he has been interviewed on CBC early edition, had letters to the editor and op-eds published in the Vancouver Sun, Courier and Georgia Straight. He provided crib notes to food writers and editors from Woman's Day, New York; Canadian House & Home, Toronto; Alaska Airlines Inflight magazine, Seattle; Chow Magazine, San Francisco and Seattle Magazine and accompanied them on a walking tour of some of the greatest dining destinations on the Drive (tough job!). Persistent efforts have garnered the Drive the best editorials on Vancouver neighbourhoods in both Where and Vancouver Magazines.
All of this has helped make the Drive a destination for both tourists and residents from other parts of the City and perhaps even had something to do with Commercial Drive receiving the Georgia Straight's Reader's Choice award and Best of Vancouver award for the best neighbourhood in the City frequently since 2000.
Result
In the words of Rick Antonson, Tourism Vancouver president, "Vancouver has to be careful it doesn't turn into a bland North American city with good looks, but no personality. Our greatest danger is that we could become just a generic city, another nice North American city. We will be judged by Commercial Drive and whether it becomes just another Robson Street. Commercial Drive defines us."