Simplicity of means conveys westward motion of containers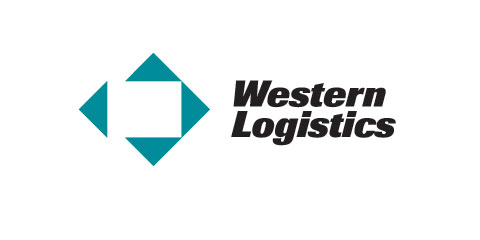 Part of building a successful corporation is finding the best people available and giving them the freedom to do what they do best. You showed me what I asked for but then — more importantly — you took it upon yourselves to show me what I needed, not just what I asked for. You've designed a winner.
Bob Hartin, CEO, Western Logistics Inc.
Challenge
Develop an identity for a completely unique trucking company. From its inception, Western Logistics focused on a single niche market — to deliver office furnishings from manufacturers in Eastern Canada and the US great lakes region to destinations in Western Canada. The identity had to work at every size from business cards to fleet markings on 53' trailers and intermodal containers. Fleet markings also meant the reproduction and application of the logo had to be cost effective at large sizes and easily and consistently executed by suppliers across North America in a number of mediums.
Solution
The logo we developed puts a clean, contemporary spin on the traditional compass rose — with one important twist. The westward shift of that compass point creates a sense of movement. It also accentuates the negative space of the logo which suggests a rectangular container — the two key aspects of Western Logistics business focus. This logo was designed in 1990 and is still turning heads more than 2 decades later.