Update keeps Intrawest resort managers' DRM programs current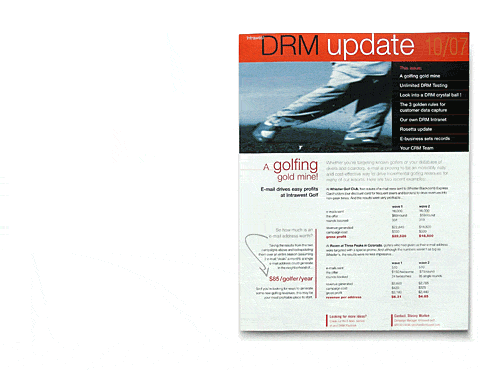 Challenge
Once Intrawest resort managers were managing their own DRM programs with the help of our DRM playbook, they needed know what new tools and developments Intrawest had available to expand these programs.
Solution
Our newsletters used the same step-by-step approach to walk them through the use of new tools such as the Intrawest DRM intranet. These newsletters also reminded managers of the cardinal rules outlined in the DRM playbook, just to keep them on track.