Booklet builds brand loyalty long after product's finished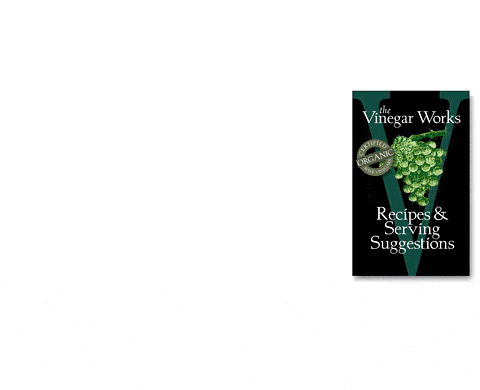 You'll have to send us the file for the little brochure. We're going to have to add this whole package to our product offering.
Kim Stansfield, Owner, Vinegar Works
Challenge
As part of our 2005 Christmas gift, we needed to introduce our friends and clients to the Vinegar Works so they knew our connection to this little vineyard in Summerland, British Columbia.
Solution
We created a little 8 panel booklet with a one-paragraph introduction to the vineyard; contact information for Vinegar Works and recipes and serving suggestions for the organic wine vinegars. Slightly smaller than a business card, when folded, this little booklet easily slipped into the gift box. The hang tags we made for the bottles personalized the gift even further with "This organic wine vinegar was made by our friends, Kim Stansfield and John Gordon on their little vineyard in Summerland, B.C. Bon Appétit!"
Result
Recipients loved this totally unique gift. Kim and John have since added the booklet to every bottle as a neck dangler, completing the story of Valentine Farm's Vinegar Works.
download Vinegar Works recipe booklet (170 KB PDF)