example sites:
Point No Point Resort
Dragon Mist Vodka
Canadian Faculties of Dentistry
Macklam Feldman Management
Propellor Advisors
Ramada Inn
Holiday Inn
Lamond Properties
Watchdog Management
Turning Point Resolutions
Kelly Brooks Artworks
Put A Cork In It

---
Feature site: Macklam Feldman Management

WordPress Website Content Management System
This simple Content Management System (CMS) has a huge and growing customer base so substantial upgrades happen frequently. With minimal training you can: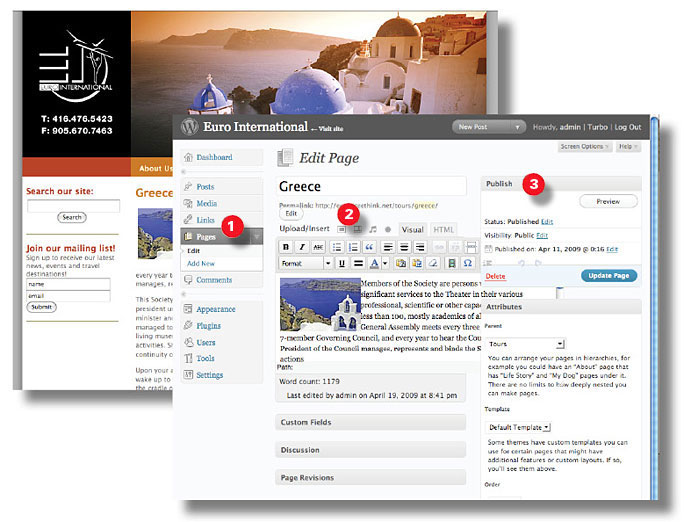 1 Add and delete pages easily, with automatic updates to site navigation
2 Edit content — change or add text; insert links to PDFs, email or other sites
3 Easily rearrange content; move pages to other sections or set pages off-line
4 Create photo galleries that open full size images from captioned thumbnails
5 Embed video, Flash and other media files, upload and insert new images easily
6 Post news items that are automatically sorted by date and archived

We have designed custom WordPress sites for clients such as Lamond Properties, Propellor Advisors, Macklam Feldman Management, Watchdog Management, Put A Cork In It , City of Surrey and many others.

Based on approved design layouts, we prepare the site templates and set up a shell site with place-holder pages. Using the simple, WordPress admin interface, you can review your work at a staging URL until the site is ready to launch.